Does your business generate enough new leads?
Download our free guide to learn how to generate new enquiries whilst you sleep using a lead generation system to automatically nurture and educate your prospects.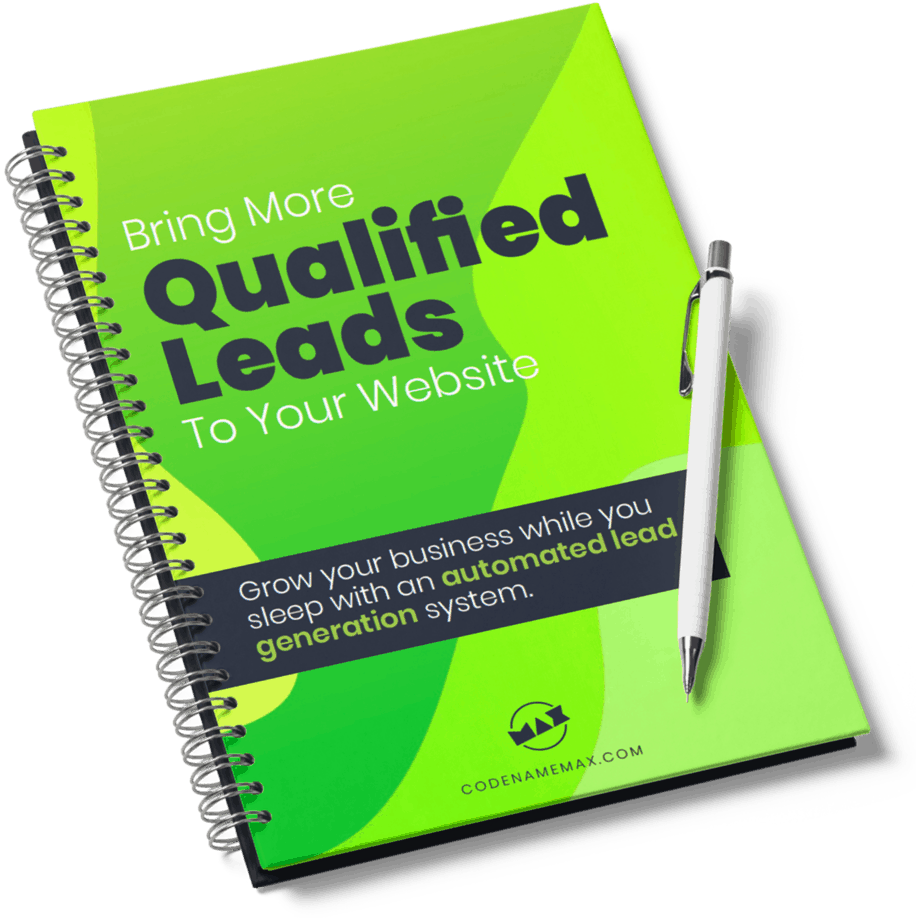 What would your business be like if you received no calls or emails?
Without new enquiries your business is limited to your existing customer base, which is naturally going to drop in size over time.
You need a system to handle new enquiries and to make sure they're a suitable fit for your business. Unfortunately this can lead to wasted time.
What if you could have a system on your website that attracted the type of customer that you want to work with, educated them and positioned your business as the experts?
Download our free guide to learn about lead generation systems and why they are perfect for your business.
⭐⭐⭐⭐⭐
"Working with the team at Code Name Max we launched a campaign which reached consumers across social, interactive and face-to-face platforms. They know how to look outside the box when it comes on online communication."
Katherine Brown
Brown Brothers Brand Ambassador
⭐⭐⭐⭐⭐
"Code Name Max took out all of the time consuming and messy work involved and delivered within no time at all. We will continue to utilise the services of Code Name Max for years to come and we highly recommend their services"
Mark Christoffelsz
MCA Insurance Brokers
⭐⭐⭐⭐⭐
"Matt & Shannon were an impressive team from the outset. They have blown me away with their dedication to developing a deep understanding of my business. Their services are exceptional value for money & are delivered in a timely, & professional manner. I can not recommend Matt & Shannon highly enough".
Lauren Pearson
Ace Space Owner