The Emoji and how you need to play it…
Who would ever have thought that the humble little Emoji is now going to be a key part of your marketing and social strategy to connect with your customers.   Whoop Whoop… things are getting sexy again is the social space and Marketing teams and going rebel against it and then shit themselves that they didn't get on it in 2019. I can't wait!
We are pretty amazing as humans being able to consume a huge amount of media and data at lightning speed but we are getting overloaded. In walks the Emoji… we've been using them for years in emails, text messages and social media, but it's now officially socially acceptable to use them in marketing, as well.
The Emoji is powerful, from the smily faces, to heart, to the ever awesome "poo", a tiny little expressive image that has the power of many words to make a point. In fact, 75% of men and 84% of women told researchers at real-time emotional intelligence platform Emogi that emojis are better for expressing emotions than words.
The Emojis are not just "cute" they are a super fast cut through volume text, grab attention fast and they always make  you feel good when you get one (if it's a good one). But what are the rules or how do you start to integrate Emoji's into your marketing?  Let alone trying to sell using the Emoji into a client or a marketing team and a table of white middle aged boring board of directors – OMG this is gong to be epic amounts of fun.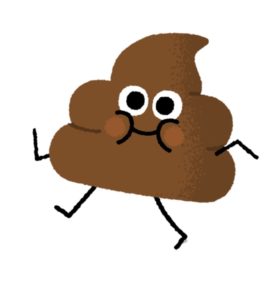 *One of 16 animated stickers created for KEWE app. Check it out here https://ello.co/maurogatti/post/pjbx8p8gewx54ewsvmko1w
But get on board people or get left behind. This infographic shows a good breakdown of the use of the Emoji, and don't forget that July 17th is now World Emoji Day!
Please note clients – updates to the "The Turn-Key" Strategy will have Emoji strategies and I expect you to embrace them.  I am upping my Emoji game as of NOW.
*SproutSocial Emoji infographic on how to use the Emoji.
Image: Sprout Social